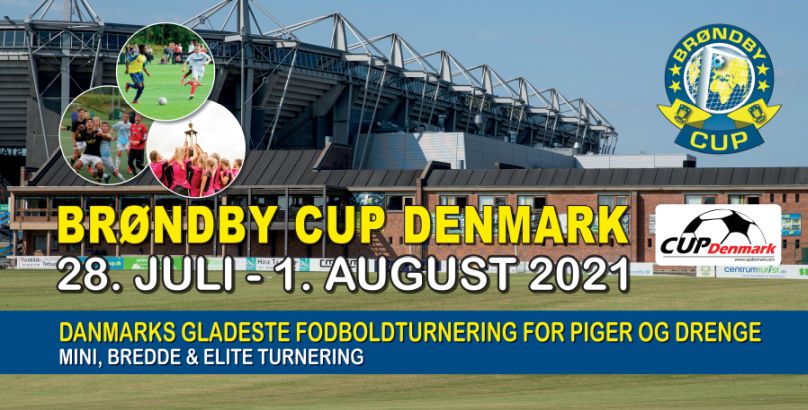 Brøndby Mini Cup
The tournament will be held at Brondby Stadium, which consists of 19 superb grass pitches (including 3 artificial), which in practice means that all matches will be played in the same place. This helps create an intense atmosphere without disruption in travelling between pitches.
The MINI Cup tournament will be played on Saturday the 1st and Sunday the 2nd of August 2020. That means two days of enjoyable football, where we will strive to give the players and their accompanying fans a great football experience.
Accommodation is offered and in most cases, within walking distance from the stadium.
Brondby MINI Cup of consists of the following age groups:
Boys:
Group (D 10) born after d. 1.1.2011 (5-man)
Group (D 09) born after d. 1.1.2012 (5-man)
Group (D 08) born after d. 1.1.2013 (5-man)
Team fee: DKK 900,00